Here is a relatively old photograph of fit and attractive actress
Leighton Meester
in a bikini.
She is apparently with people the morons in the internet blogging media are stating that this came from her Twitter.
It has not, recently or otherwise
.
For the heck of it there is more, less relevant but still easy on the eyes, after the jump.
There is a set of Leighton Meester photos that many would say are "bikini" but I just say "weird
gray shirt and the bikini bottoms show off her legs
".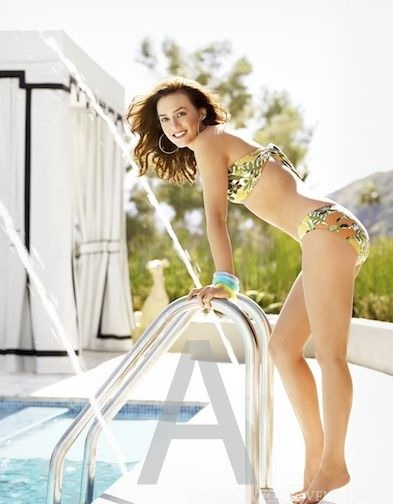 Here is Miss
Leighton in a one-piece along with actress Selena Gomez
.
click to make bigger
The images of her in a pink bikini top are from the the failed NBC television show
Surface
.